Sundaycast #139 - Vuoto di memoria
Ripercorriamo gli annunci e le notizie più o meno borderline della settimana, con il solito piglio borderline da giocatori borderline coi baffi che ci contraddistingue. E poi, ci serviva un modo per riempire in modo un po' borderline le domeniche. Borderline. Amici ma soprattutto amiche, dopo due settimane bizzarre e qualche viaggio di troppo, anche grazie alla mia incredibile memoria di ferro, non vi nego che per un attimo mi stavo dimenticando di dover scrivere questo appuntamento di Sundaycast. Per fortuna (?) si è da poco conclusa la Blizzcon, quindi sono uscite notizie a randa (???) e ho salvato la situazione all'ultimo secondo (!?).
No, la verità è che è successo Football Manager e non ci sto capendo più niente.
Sorny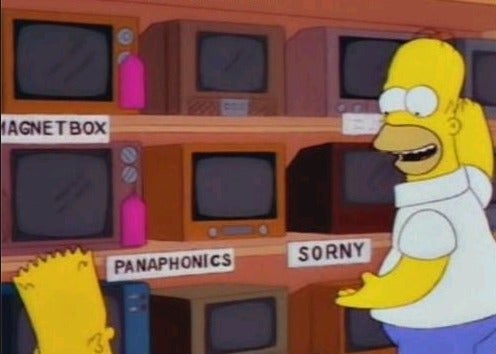 Jim Ryan di Sony Europe ha fatto sapere, tramite MCV, che anche in un 2016 ricco di esclusive già pronte, per PlayStation sarà comunque importantissimo avere dalla sua l'apporto degli sviluppatori terze parti dal momento che, secondo lui, il tempo delle piattaforme che crescono in un ambiente "isolato" è finito già da tempo.
Per altro (e per certi versi, a proposito di "isolamento"), non va dimenticato che proprio il prossimo anno è prevista l'uscita nei negozi di The Last Guardian. Secondo l'adorabile patatone Shuhei Yoshida, con cui ormai sono innegabilmente culo e camicia, il "nuovo" gioco dei creatori di ICO (o per lo meno quello che ne è rimasto) è in sviluppo costante e cresce bene. Tuttavia, il gioco non è apparso alla Paris Games Week e, in generale, non vedrà spesso la luce della ribalta durante i prossimi eventi di Sony, dal momento che la volontà principale della casa giapponese è quella di preservarne i dettagli della trama, importantissima nell'economia del gioco. Insomma, dopo sette anni dal primo annuncio, un silenzio interminabile e appena un teaser inconcludente con cui consolarsi, The Last Guardian è sostanzialmente diventato la Mina dei videogiochi.
Storytellerz
Warren Spector, che sta lentamente passando dallo status di "uno giusto" a quello di "un vecchio pensionato che si lamenta dalla poltrona", ha tenuto il discorso d'apertura al PAX Australia e, inevitabilmente, ha parlato della narrativa dei videogiochi d'oggi.
Secondo Spector, giochi come Uncharted, Heavy Rain e The Walking Dead hanno ottime storie, ma non sfruttano il medium per proporre all'utente delle scelte che influenzino il gioco. Il problema, secondo Spector, è che i videogiochi moderni limitano l'interazione con il mondo di gioco, senza lasciare possibilità di espressione. Anche quando sono presenti delle scelte da compiere, in realtà si tratta di alternative già previste dallo sviluppatore, in cui l'unico compito del giocatore è quello di scegliere un evento predeterminato. Non c'è possibilità di compiere scelte sorprendenti o inaspettate.
In chiusura, Spector ha poi dichiarato "si stava meglio quando si stava peggio", indicando il suo Deus Ex, in Fallout e il più recente Dishonored come massima espressione del potenziale narrativo videoludico.
Bomba?
A proposito di storytelling e di gente bizzarra, il fazzone di Sam Lake ha recentemente chiacchierato con Game Informer, dichiarando a sorpresa che il bistrattato Alan Wake 2, nonostante il netto rifiuto di Microsoft qualche anno fa, è destinato a vedere la luce del sole e gli scaffali dei negozi.
Per i quattro che non lo sapessero, il primo Alan Wake era un'esclusiva Xbox 360 finanziata da Microsoft, di cui è poi uscita una versione PC pubblicata da Remedy. Quest'anno, complice la corsa ai remaster, si è spesso chiacchierato della possibilità di un Alan Wake HD multipiattaforma, ma ad oggi non se ne hanno notizie, nonostante Remedy fosse, per altro, presente alla conferenza Sony di Parigi la scorsa settimana (l'avrei detto nell'apposito Outcast Reportage, ma me lo sono dimenticato quando l'abbiamo registrato! SPOILER!). Ad oggi, Remedy è al lavoro su Quantum Break, l'esclusiva Xbox One che abbiamo visto a Colonia e che è prevista per il 5 aprile del prossimo anno.
E insomma, tra embarghi, clausole e leggi del taglione contrattuali è difficile immaginarsi, chessò, Lake sul palco della PlayStation Experience del prossimo mese di dicembre… ma a questo punto vai a sapere™.
Blizzcon
Per concludere, uno rapido sguardo a quanto annunciato venerdì sera alla Blizzcon, l'evento per tutti quelli che almeno una volta nella vita hanno toccato un gioco targato Blizzard e hanno passato i vent'anni successivi a disintossicarsi, facendo finta di esserci riusciti.
Innanzitutto, la nuova espansione di World of Warcraft, chiamata Legion.
Poi il primo trailer di Warcraft, il film del caro Duncan Jones. Non chiedetemi perché, ma mi sembrano più finti gli umani degli orchi. Per la gioia di DeLu arriveranno anche nuove espansioni anche per Hearthstone, a tema eroi ed esploratori, e per Heroes of the Storm, che vedrà l'introduzione delle arene. Trailer anche per Legacy of the Void, terzo e conclusivo capitolo legato all'epopea di Starcraft II.
Dulcis in fundo, Overwatch: il primo FPS di casa Blizzard non sarà free to play! Overwatch costerà infatti 40 euro circa su PC e, udite udite, 60 euro su console, dal momento che - sorpresa sorpresa! - Blizzard ha ufficializzato il rumor che girava insistentemente nelle ultime settimane.
That's all folks! Alla prossima settimana con altre dimenticanze!