Sundaycast #130 - Festa in riviera
Ripercorriamo gli annunci e le notizie più o meno borderline della settimana, con il solito piglio borderline da giocatori borderline coi baffi che ci contraddistingue. E poi, ci serviva un modo per riempire in modo un po' borderline le domeniche. Borderline. Amici ma soprattutto amiche, eccoci al centotrentesimo appuntamento con Sundaycast. Chi l'avrebbe mai detto? Io no. E forse neanche voi. Probabilmente neanche il vostro dentista di fiducia. Vi starete chiedendo cosa ci saremo mai inventati per festeggiare, e la risposta è "assolutamente niente". In effetti, non stiamo affatto festeggiando. Qui, come al solito, si parla di poche notizie risibili, commentate con tono aspro, giusto per il gusto di farlo.
Insomma, tutto come sempre.
Beltade
Non fosse che oggi, bum bum, si comincia con il magnifico Wheels of Aurelia, nuovo gioco degli sviluppatori italiani di Santa Ragione. OK, dico che è magnifico avendo visto uno screenshot work in progress e un poster ma, ehi, la rubrica è mia e la gestisco io. E poi, Santa Ragione ha un gusto estetico pazzesco, basti vedere Mirrormoon EP o Fotonica (che è ottimo anche senza avere a che fare con gli arrosticini) per sapere che la strada è quella giusta (pun intended?).
In effetti, Wheels of Aurelia verrà mostrato a fine mese al Fantastic Arcade di Austin, Texas, quindi dobbiamo basarci prevalentemente sul primo impatto e sulla promettente premessa: "un road-trip narrativo ambientato nei ruggenti anni Settanta italiani. Metà racing game, metà interactive fiction, Wheels of Aurelia racconta la storia Lella e del suo viaggio attraverso le strade della costa italiana". Che dire, non vedo l'ora: la speranza è quella di vedere molto presto il gioco dal vivo (magari già alla prossima Games Week di Milano). Nell'attesa, se volete sapere di più sul gioco, segnalo la mailing list di Santa Ragione.
Battlefrò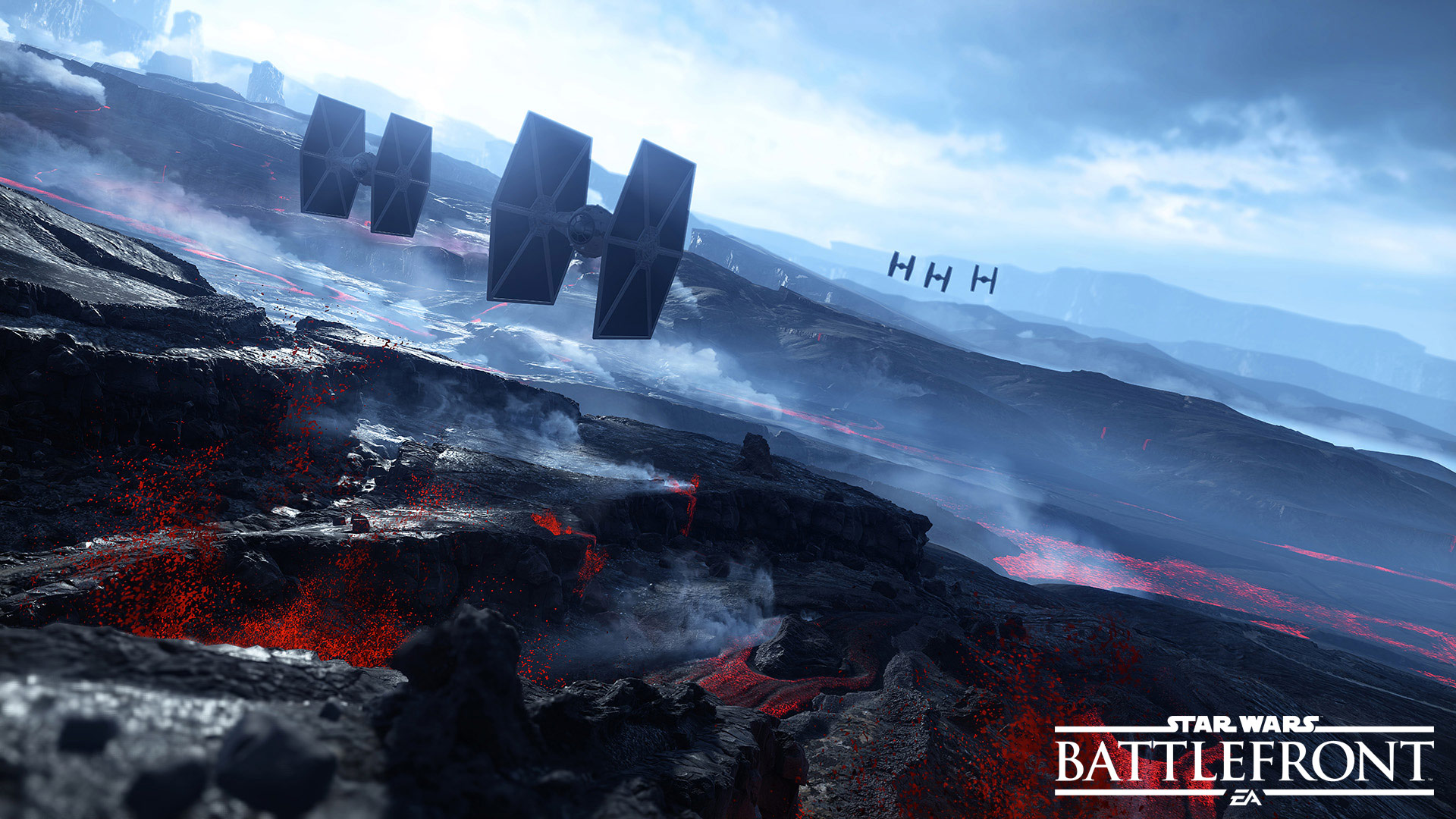 A proposito di cose molto belle, Electronic Arts ha annunciato l'arrivo della beta di Star Wars Battlefront per i primi giorni di ottobre. La beta, disponibile per tutte le piattaforme su cui uscirà il gioco (PC, PS4 e One), vedrà tre modalità: la battaglia di Hoth, in cui quaranta partecipanti (due squadre da venti) si spareranno addosso ricreando la battaglia de L'Impero colpisce ancora (che, per altro, era anche protagonista del trailer allo scorso E3); Sopravvivenza su Tatooine (un'orda per due giocatori) e Drop Zone, su cui non ci sono ancora dettagli. Nei prossimi giorni, DICE aprirà un sito apposito in cui proporsi per ottenere la beta, dunque non rimane che aspettare.
Cavalcare l'onda
A proposito dell'Impero: GameStop, come vedete qui sopra, ha fatto sapere al mondo che Deadpool uscirà, opportunamente rimasterizzato e con tanto di DLC, anche su Xbox One e PlayStation 4. Sebbene questa riedizione punti all'uscita intorno a metà novembre (almeno in america), è difficile non immaginarsi che questi istinti di riproposizione siano venuti fuori dopo che il mondo (dei nerd) ha praticamente costretto la FOX a realizzare il film del supereroe, previsto per il prossimo febbraio. Anzi, a dir la verità la cosa più strana di tutte è puntare a far uscire il gioco così presto rispetto all'uscita del film. Comunque: remaster. Yay next gen!
Devil's tordo
Come forse saprete, è uscito Devil's Third e, anche secondo noi, non è questo capolavoro imprescindibile. Itagaki, che il gioco l'ha ideato e realizzato, tiene comunque a sottolineare come la sua creatura sia stata incompresa dai recensori, pur trattenendosi dall'insultarli come successo qualche settimana fa, ai tempi delle anteprime.
Su Facebook, Itagaki si dice infatti convinto che i fan sono soddisfatti del gioco e, sebbene riconosca la validità delle critiche mosse dalla stampa, è anche convinto che aver provato il multiplayer senza i server pieni non abbia reso giustizia all'opera, e in qualche modo abbia "falsato" i giudizi delle varie testate. Ad ogni modo, Tomonobu si dice incline ad ascoltare i consigli e le critiche di tutti, per migliorare in futuro. Bene così?
Venti
Con una mossa inaspettata, Sony Italia ha annunciato attraverso Facebook che il Dualshock 4 in edizione 20th Anniversary Edition verrà venduto nei negozi, a partire dal 16 settembre, al prezzo di 74,99. La notizia è sostanzialmente finita qui... ma aggiungo che, se oltre al pad, mettessero in vendita anche la console 20th Anniversary, farebbero felici un sacco di gente. Me compreso. Dai dai dai!
Hell!
Chiudiamo con un'ottima notizia: il publisher Degica è al lavoro per portare su Steam il catalogo di Cave, software house nel cuore di chiunque sappia schivare più proiettili di quanti ne vede. DonPachi, così come Deathsmiles, Guwange e compagni di botti dovrebbero sbarcare nel negozio online di GabeN già questo inverno, per farci esplodere il cervello ancora una volta.
That's all folks! Alla prossima settimana con altri bullet hell!