Ripercorriamo gli annunci e le notizie più o meno borderline della settimana, con il solito piglio borderline da giocatori borderline coi baffi che ci contraddistingue. E poi, ci serviva un modo per riempire in modo un po' borderline le domeniche. Borderline. Amici ma soprattutto amiche di Sundaycast, benvenuti all'appuntamento con le notizie della settimana che precede l'E3 2015, carico carico di fuffa e amenità assortite per lenire il dolore dell'attesa.
A proposito, vi ricordo che potrete seguire le conferenze di domani con noi (dove noi siamo Fabio Kenobit Bortolotti e i suoi prestigiosi ospiti) direttamente qui, con tanto di chat e gustose trovate tra una conferenza e l'altra. Tutte le conferenze commentate verranno poi abilmente tagliuzzate e messe su YouTube e in un pratico post, che dovrebbe materializzarsi martedì, sempre qui sulle verdi pagine di Outcast.
Il che significa che settimana prossima avrò molto meno da scrivere e molto più da linkare, si spera.
O-culu-s
https://youtu.be/GVCtJHba4pc
Incredibile ammisci: giovedì, quattro giorni prima delle conferenze e cinque giorni prima dell'effettiva partenza dell'E3, Oculus VR ha tenuto una conferenza per mostrare al mondo la versione definitiva di Rift e cominciare con il piede giusto tutto l'ambaradan. E Gesù, se queste sono le premesse non sopravviveremo alla settimana.
A parte il look dell'oggetto in sé, finalmente compatto e leggero, la conferenza è stata drammatica e costellata di WTF. Oltre all'assenza totale di ritmo, c'è da segnalare l'aggiunta di una telecamerina da posizionare vicino allo schermo per rilevare al meglio i movimenti della testa, definita "invisibile" solo perché, giustamente, una volta indossato il casco non vedi più niente. Senza parlare poi della compatibilità/partnership con Windows 10, che permetterà di vedere in streaming i giochi di Xbox One IN UN SALOTTO VIRTUALE.
Per quanto riguarda i giochi veri e propri, la conferenza è stata piuttosto avara di filmati, e anche quello che si è visto non ha fatto urlare al miracolo. Il fatto che si siano visti soprattutto giochi in terza persona bruttarelli, in particolare, lascia intendere che la richiesta hardware per otternere dei risultati adeguatamente fotorealistici sia ancora troppo alta, e per il momento si preferisce mantenere un basso profilo (nonostante Eve Valkyrie sembri tutto sommato buono).
Oculus Rift uscirà durante il primo quarto del 2016, accompagnato nella scatola da un controller Xbox One e dalla suddetta telecamerina, a un prezzo sconosciuto.
Sony Leak
Poiché i rumor e i leak non sono mai abbastanza, questa settimana sono trapelate indiscrezioni e addirittura video su due grossi nomi di casa Sony: Gran Turismo e Ratchet and Clank.
Il primo è apparso nel catalogo di un rivenditore croato, con il nome di Gran Turismo Sport. L'internet è ovviamente insorta: abbandono della numerazione progressiva (sarebbe Gran Turismso 7) o capitolo "alternativo" stile Forza Horizon? O magari semplice panzana? Lo scopriremo nella notte tra lunedì e martedì, probabilmente.
https://youtu.be/d5KCB99ZLhY
Per quanto riguarda il duo di Insomniac Games, invece, abbiamo addirittura un video di otto minuti del nuovo capitolo della saga, ancora senza un annuncio ufficiale ma con già una data d'uscita: primavera 2016.
Arkaleak
https://twitter.com/G27Status/status/609835823157022720
Ce lo aspettavamo tutti, soprattuto perché tutti quelli nel nostro feed di Facebook, con la loro mania di fare centomila foto e millemila post di status, ci hanno segnalato che Arkane Studios era "inspiegabilmente" atterrata a Los Angeles con loro (ciao Davide e soci di TGM), ma Bethesda ha fatto le cose in grande e, durante lo stream di prova della sua conferenza ha anticipato a tutti (senza volerlo, ovviamente) l'esistenza di Dishonored 2. Geni assoluti.
Darksò
Altro giro, altro leak: settimana scorsa vi parlavo di Dark Souls III, e questa settimana è arrivata un'altra immagine a "confermare" la presenza del nuovo capitolo della saga From Software: un'immagine promozionale, con tanto di logo e iconico cavaliere, che darebbe il gioco in uscita nei primi mesi del 2016. Namco Bandai non ha ancora annunciato nulla di specifico, e si presume che oramai non aspetti altro che la prossima settimana per dire quello che tutti ci aspettiamo.
Platinù
Hideki Kamiya e soci, negli ultimi sette giorni, si sono divertiti a trollarci pesantemente: una volta rivelato che annunceranno un gioco all'E3, hanno passato la settimana a lanciare messaggi su Twitter, includendo parole chiave ricollegabili a vecchi giochi dello studio: Cry (Devil May Cry), Blue (The Wonderful 101), boost (con tanto di immagine di Vanquish)...
E invece si tratta di Transformers Devastation (sempre che non arrivi una contro-trollata nei giorni della fiera), titolo in collaborazione con Activision che riprende la partnership già vista in azione ai tempi di The Legend of Korra, sviluppato dai soci di Kamiya dal risultato finale non proprio entusiasmante. E vabbé.
Mirrorsé
Alla faccia di leak e trollate, EA viene allo scoperto e annuncia il nome del nuovo Mirror's Edge la settimana prima della conferenza losangelina. Mirror's Edge Catalyst, secondo la Senior Producer di DICE Sara Jansson, "...non è un seguito: non è Mirror's Edge 2. Abbiamo concepito una struttura che rende onore al gioco originale, ma che allo stesso tempo espande i limiti del movimento in prima persona e porta il giocatore più a fondo nella storia della nostra eroina Faith. Inoltre, permette di sperimentare molte nuove, grandiose e interessanti dinamiche di gioco e funzioni..."
E insomma, bene così? Staremo a vedere.
Readyatdò
Notizie interessanti in casa Ready at Dawn: Paul Sams ha lasciato Blizzard per unirsi allo studio californiano in veste di CEO, e neanche il tempo di mettere i piedi sotto la scrivania ha dichiarato che lo studio è attualmente al lavoro su due nuove proprietà intellettuali originali, slegate da Sony e Microsoft, e che con tutta probabilità verranno pubblicate indipendentemente dagli stessi Ready at Dawn. Inoltre, questi due titoli sono stati sviluppati con un motore grafico in grado ripetere le meraviglie di The Order: 1886 anche su PC e Xbox One.
Insomma, Do you can smell what Pessino is cooking? Direi che si tratta di roba multipiattaforma con, nel dubbio, un sacco di baffi.
Avellò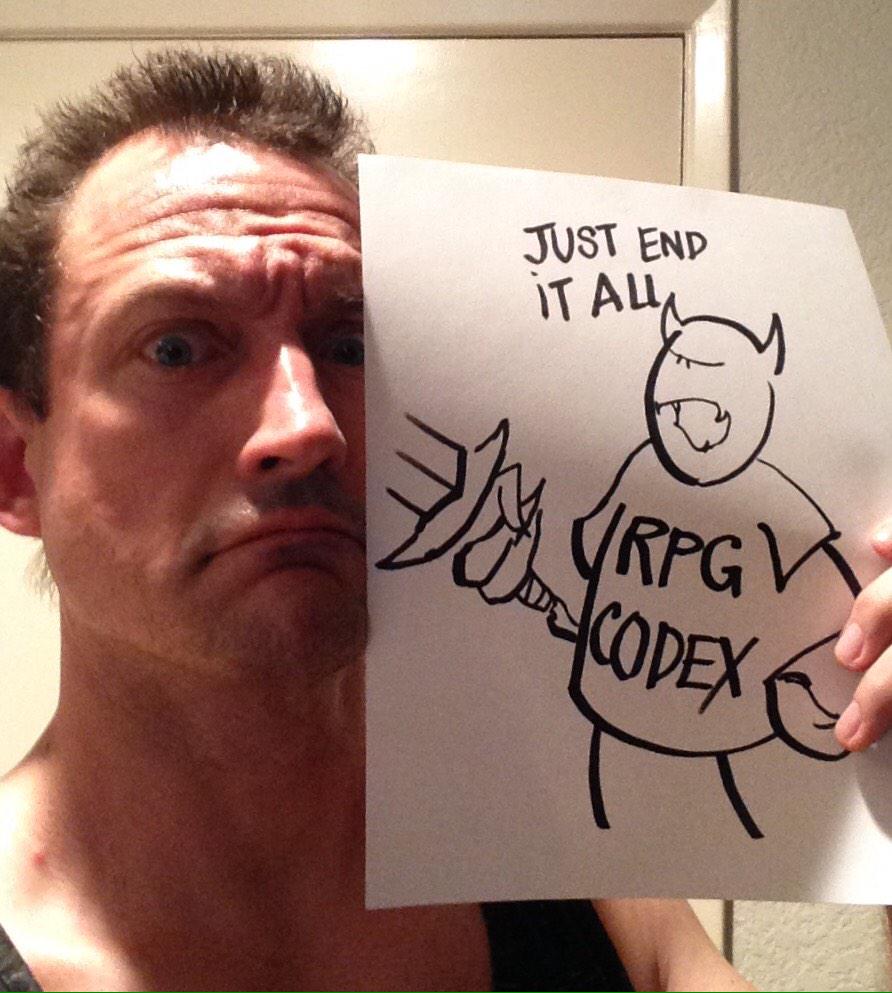 Chiudo con una brutta notizia sintetica, per gli amanti degli RPG come si deve: Chris Avellone ha lasciato Obsidian Entertainment, con un paio di post social via Facebook e Twitter.
That's all folks! Alla prossima settimana con altro disagio losangelino!