Ripercorriamo gli annunci e le notizie più o meno borderline della settimana, con il solito piglio borderline da giocatori borderline coi baffi che ci contraddistingue. E poi, ci serviva un modo per riempire in modo un po' borderline le domeniche. Borderline. Amici ma soprattutto amiche di Sundaycast, benvenuti a un nuovo appuntamento con le notizie della settimana. Abbiamo archiviato il primo mese dell'anno così, destreggiandoci tra un Magalli e un Karagounis, facendoci andare bene un'insensibile avarizia di uscite (Grim Fandango e Life is Strange sono le robe che mi vengono in mente di getto) e, in generale, vivendo nella promessa che il domani sarà migliore. Nonostante l'introduzione dei selfie in World of Warcraft.
Crederci sempre e arrendersi mai, dico io.
Fatti Nintendo
http://youtu.be/AhRZXdcxhyg
A proposito di credere in un domani migliore, Sankei fa sapere che Satoru Iwata, durante l'ultima riunione con gli azionisti, ha confermato la volontà della grande N di continuare a supportare Wii U con diversi nuovi progetti, alcuni dei quali ancora inediti, e pronti per esordire già in questo 2015. Tra questi spiccano sicuramente Project Giant Robot, nuova IP di Miyamoto pensata per sfruttare al meglio l'integrazione GamePad/TV, e Devil's Third, la cui uscita è curiosamente fissata nel 2015 in America, ma ancora "TBD" in Giappone.
-Non puó parcheggiare qui.È riservato ai disabili -ma io sono il miglior vlogger italiano -Scusi, la aiuto a scendere #dellimellownonmentire

— drogainsaldo (@drogainsaldo) 26 Gennaio 2015
Altra novità significativa in casa Nintendo è l'apertura a YouTube, e più nello specifico agli youtuber, dal momento che Iwata e co. hanno annunciato un programma che gli permetterà di guadagnare una percentuale dalle pubblicità dei video di "utenti che creeranno contenuti video di particolare utilità". Gli youtuber (e non solo), tuttavia, non l'hanno presa proprio benissimo, annunciando quello che di fatto si può definire un boicottaggio. Ad ogni modo, il Nintendo Creators Program sarà attivo dal prossimo 27 maggio, ma già ora si può entrare nella beta del programma, a patto di disporre degli strumenti necessari, dei giochi in whitelist e della giusta voglia di farsi odiare dai vecchi barbogi come me.
Spotify Games
Buone notizie per tutti quelli che odiano (giustamente) le nuove console a causa della loro strenue volontà di venderti  i servizi proprietari: Sony ha fatto sapere che Music Unlimited cesserà di esistere il 29 marzo 2015, per lasciare spazio a PlayStation Music, un servizio creato a braccetto con il ben più comune e socialmente accettato Spotify. Sostanzialmente, tutti gli utenti di Spotify Premium potranno gioire della loro colonna sonora personalizzata durante le sessioni di gioco, pescando da un ampio catalogo musicale e senza dover obbligatoriamente creare un nuovo account. Certo, bisognerà comunque continuare a pagare qualcosa a qualcuno ma, ehi, è l'industria della musica in digitale, abbiamo contribuito tutti a farla diventare un avido cesso. C'est la vie.
Need for news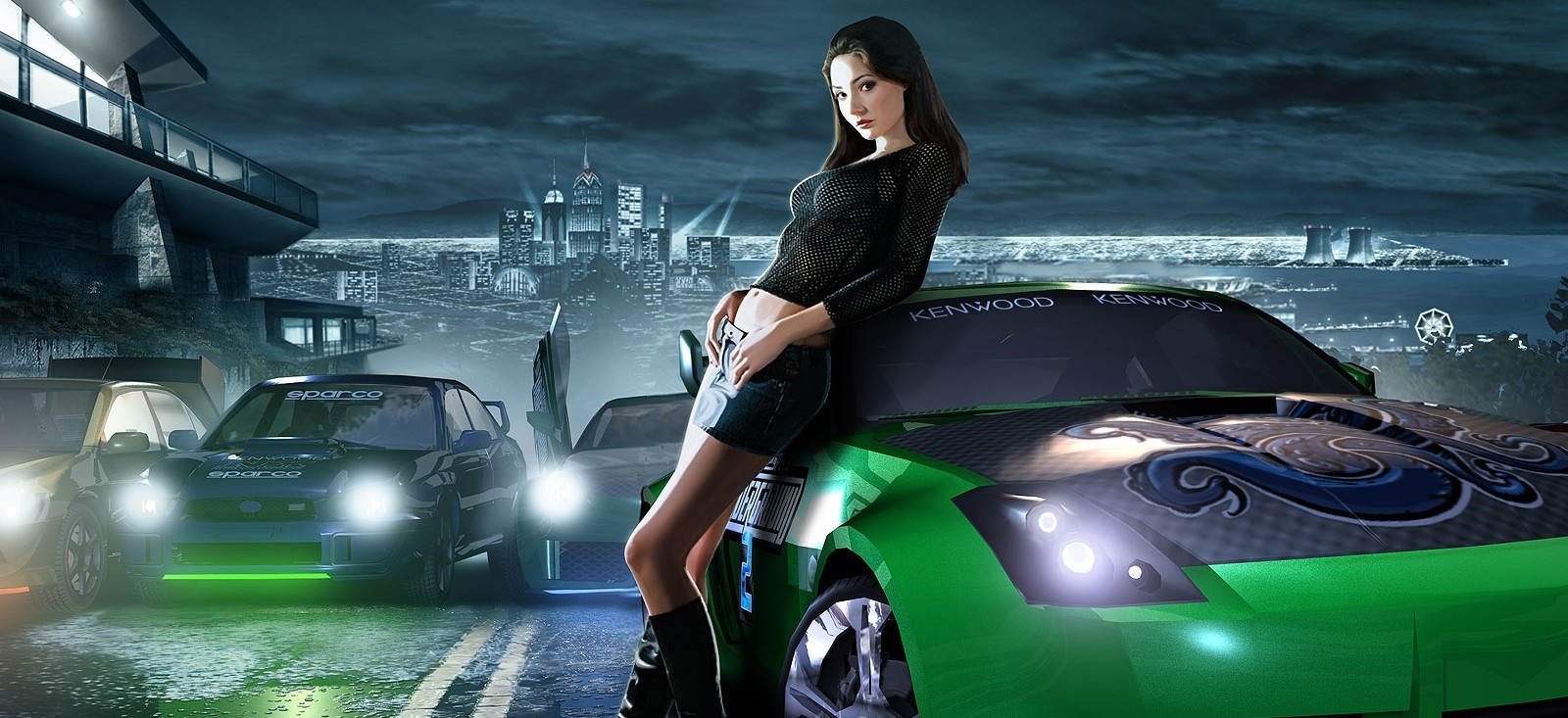 Parlando agli investitori, il CEO di EA Andrew Wilson si è lasciato andare a dichiarazioni un po' così, di quelle talmente improbabili che potrebbero diventare presto realtà. Il buon Wilson non-cinematografico si è detto infatti possibilista all'idea del free-to-start, un metodo di fruizione mutuato dagli altri medium che, nelle intenzioni, dovrebbe aiutare ad attrarre un largo numero di utenti verso un nuovo servizio di distribuzione. In soldoni: crei un account free, giochi a qualcosa, ti piace, vuoi continuarlo/provare altro, ti iscrivi al servizio (per fruire a un prezzo presumibilmente vantaggioso di un qualcosa che normalmente costerebbe di più). E sì che il modello free-to-play è ancora visto con diffidenza nel mondo dei videogiochi (soprattutto console), ma una roba tipo Netflix potrebbe davvero portare a un cambiamento epocale. Solo che, insomma, magari non me lo aspettavo esattamente da EA. Staremo a vedere.
Così come staremo a vedere cosa succederà al prossimo Need For Speed, che sempre secondo Wilson "è già spettacolare" e, fortunatamente, destinato a una nuova vita lontana dalla cadenza annuale. In attesa di un annuncio ufficiale, presumibilmente in arrivo in quel di Los Angeles, non possiamo fare altro che accendere diversi ceri e sperare in un ritorno agli antichi fasti, magari meno gialli di Underground ma più divertenti dell'ultimo Most Wanted. Sicuramente meno pezzenti del film.
http://youtu.be/2yKv45X_OIo
Chi invece è sicuramente fregno già da ora è Star Wars: Battlefront, che arriverà nei negozi in concomitanza con l'uscita nei cinema non-italiani di Star Wars Episodio VII. Battlefront, sviluppato da DICE, avrà dalla sua un sistema di fotogrammetria (simile a quello che tanto bene ha fatto al fotorealismo di The Vanishing of Ethan Carter) pensata appositamente per rendere al meglio con il Frostbite 3. Questo, assieme alla forza (battutona) della licenza, fa sì che agli occhi di EA Battlefront sia già ora una punta di diamante, al punto che beneficerà di una copertura mediatica degna di Battlefield. Tanta roba!
Sega saluta (con l'altra mano)
http://youtu.be/RGA4PilHdr0
Dopo diversi anni di navigazione in acque non proprio tranquille, questa settimana Sega ha licenziato trecento dipendenti, ed è pronta a calare la mannaia anche nel vecchio continente. Sega, inoltre, ha fatto sapere che abbandonerà lo sviluppo per il mercato console, concentrandosi su PC e smartphone: una dichiarazione che dovrebbe rassicurare, nei limiti del possibile, i fan di Football Manager e Total War.
La fine di un'epoca o un sollievo arrivato troppo tardi? Ditemelo voi.
Team Gyros 2
Chiudo come avevo aperto, ormai lo saprete già tutti ma fa sempre bene ricordarlo: il ministro delle finanze del nuovo governo greco, Yanis Varoufakis, è stato consulente di Valve per quanto riguarda il modello economico free-to-play di Team Fortress 2 e DOTA 2, e ha risolto i dubbi di GabeN a suon di cappellini e nuovi eroi da acquistare, per la gioia di DeLu. E sì, insomma, anche se il governo Tsipras ha fatto capire che non risanerà mai completamente il debito con l'UE (i nostri soldih1!11!!!), io sono comunque curioso di sapere come Varoufakis implementerà ulteriormente gli acquisti in app di cappelli di paglia, gyros pita e yogurt nelle prossime vacanze. Hah!
That's all folks! Alla prossima settimana con altri piatti esotici!