Sundaycast #141 - Pew pew pew
Ripercorriamo gli annunci e le notizie più o meno borderline della settimana, con il solito piglio borderline da giocatori borderline coi baffi che ci contraddistingue. E poi, ci serviva un modo per riempire in modo un po' borderline le domeniche. Borderline. Amici ma soprattutto amiche, che settimana mesta e scevra di notizie bomba! Sì, oddio, non che quella precedente sia stata all'insegna dei botti di capodanno, ma almeno c'era qualcosa da commentare, due robette qua e là tanto per allietarci la domenica. Questa settimana, invece, complice anche l'uscita di Star Wars Battlefront ci accontentiamo delle briciole e speriamo nei tempi migliori, quelli che probabilmente non arriveranno prima di marzo. Sapete com'è, tra Natale e Star Wars Episodio VII…
Never asked
A proposito di cose belle che non arriveranno prima di un po', a quanto pare Adam Jensen non ha mai chiesto di uscire a febbraio. Per dirla meglio, Square Enix ha deciso di posticipare Deus Ex: Mankind Divided di circa sei mesi, spostando la data di uscita (precedentemente fissata a febbraio) all'agosto del prossimo anno. Sicuramente è un peccato, anche se il gioco non era parso straordinariamente "next gen" allo scorso E3, quindi non tutti i mali vengono per nuocere. Considerando anche il gran polverone sollevato dalla grafica di Fallout 4, voglio dire… di questi tempi, meglio placare sul nascere ogni possibile polemica.
Blast from the past
A Yu Suzuki non sembrano bastare gli aiuti di Sony e di gran parte dell'utenza Kickstarter. A quanto pare, anche SEGA sta collaborando attivamente allo sviluppo di Shenmue III.
Hideki Okamura, presidente della casa del porcospino blu, non ha illustrato i dettagli di questa collaborazione, ma è chiaro che oltre alla concessione dei diritti c'è di più, dal momento che SEGA continuerà a supportare Ys Net fino alla fine dello sviluppo, prevista per il 2017.
Normanno
Se c'è una persona singola nel mondo che più di tutti ha sofferto la separazione tra Konami e Hideo Kojima, quella persona è sicuramente Norman Reedus, l'attore noto al mondo per interpretare Daryl Dixon in The Walking Dead. Reedus sta infatti cercando di capire che ne sarà della sua vita dopo che avrà dismesso gli untissimi panni di Daryl, e la cancellazione di Silent Hills è stata un duro colpo da incassare.
Ai microfoni di IGN, l'attore si è detto comunque speranzoso che lui, Del Toro e Kojima riusciranno a finalizzare il progetto, in qualche modo. Secondo Reedus, le idee e i progetti che ruotavano intorno al gioco erano davvero molti, e il fatto che nessuno di questi troverà un effettivo riscontro in un prodotto finito è molto triste, soprattutto visto l'enorme riscontro di fan arrivato attraverso internet. "La fanbase è stata incredibile non solo nei confronti del gioco, ma anche per tutti quelli coinvolti nel progetto. Spero si arrivi a qualche accordo, o comunque di realizzare un progetto simile tutti e tre, perché sembra una di quelle cose che devono succedere" il commento finale di Reedus.
Piuttosto che tornare a fare il modello (o il venditore di Harley Davidson), insomma, Reedus vuole crederci fortissimo. E in fondo anche noi, via.
Quantum of Souls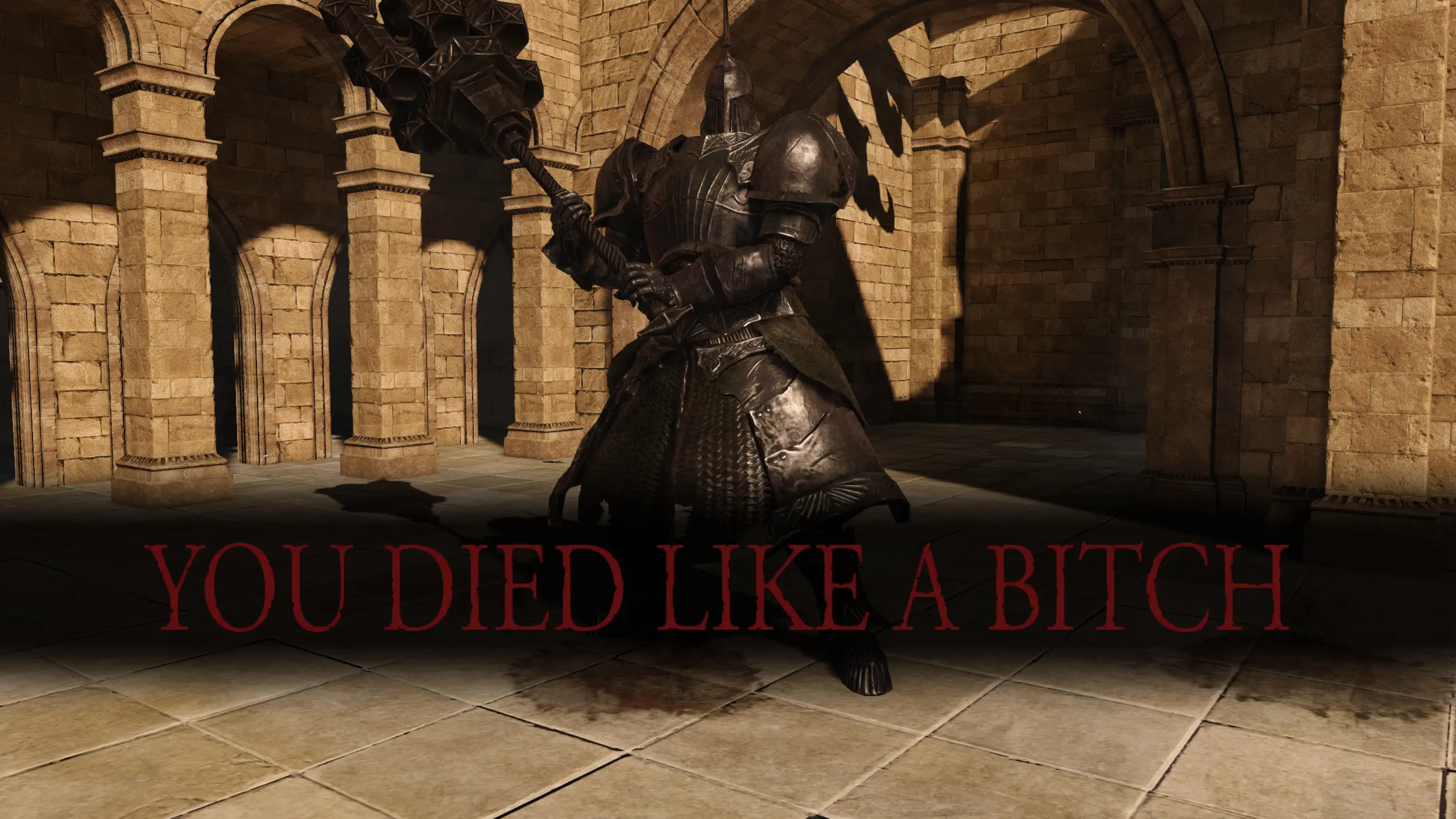 Grandi notizie dal mondo nippo: Hidetaka Miyazaki, presidente di From Software e mente dietro Dark Souls, ha fatto sapere a GameSpot che Dark Souls III sarà l'ultimo capitolo della serie.
Non solo, il sadico game designer ha infatti dichiarato che, in qualità di presidente, non vede di buon occhio l'idea di fossilizzarsi sulla formula dei Souls, ma anzi è più che intenzionato a portare From Software verso nuove orizzonti. Dark Souls III è infatti l'ultimo gioco il cui processo di sviluppo è cominciato prima che Miyazaki diventasse presidente, rappresentando in qualche modo l'ideale chiusura di un cerchio (fatto di sangue e lacrime).
Insomma, From Software è pronta a fare il grande passo avanti e cominciare una nuova era. Mi gioco i soldi di Zave che il grande passo avanti sarà Bloodborne 2.
That's all folks! Alla prossima settimana con altre scommesse facili!